A B C D E F G H I J K L M N O P Q R S T U V W X Y Z All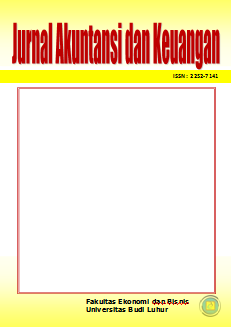 Jurnal Akuntansi dan Keuangan
Jurnal  Akuntansi  dan  Keuangan (JAK) is a journal published by the Faculty of Economics and Business, Budi Luhur University as a forum for information in the fields of Accounting and Finance in the form of research results, literature studies and related scientific writings. First published April 2012. The frequency is published twice a year in April and October.
View Journal | Current Issue | Register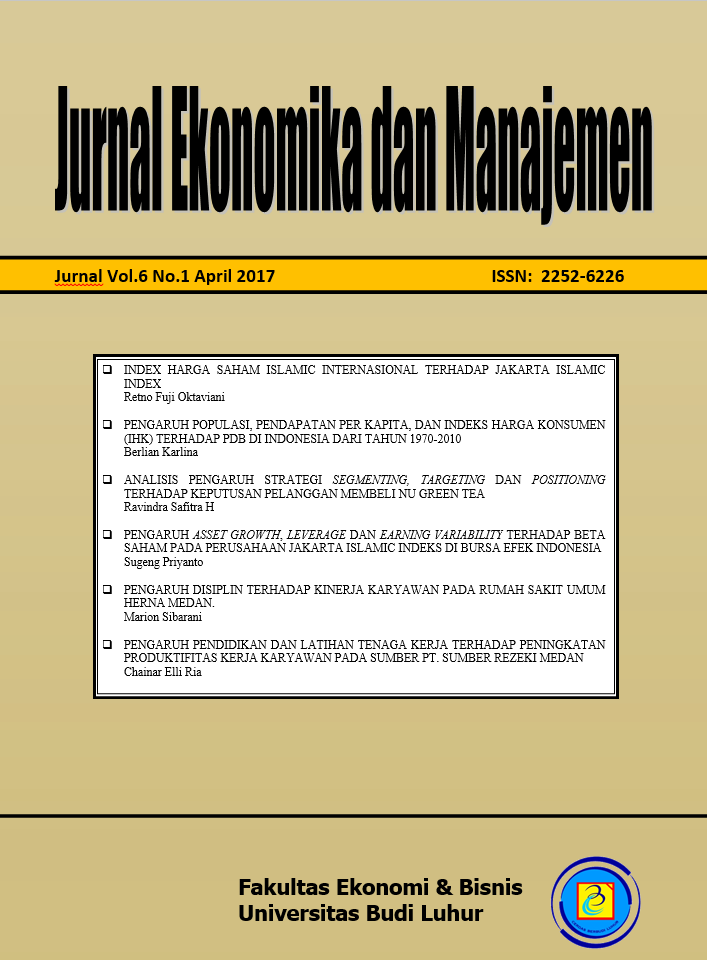 Jurnal Ekonomika dan Manajemen
Jurnal Ekonomika dan Manajemen (JEM), with ISSN 2252- 6226 (printed), is published by Faculty of Economics and Business Universitas Budi Luhur. JEM is published twice a year (every April and Oktober) In each edition, JEM receives articles that will be reviewed by either internal or external editors. Subsequently, the article will be reviewed by our reviewer with related expertise. The article will be reviewed by double-blind peer review.
JEM invites articles in the following scopes but not limited to:
Functional areas of management: Finance, Marketing, Operation, and Human Resource Management, Entrepreneurship, Business ethics, Sustainability, Knowledge Management and Learning Organization
View Journal | Current Issue | Register
Jurnal Serasi
Journal of Secretary & Administration (SERASI) provides a high caliber scholarly research journal in secretary and administration. The focus of SERASI is to acquaint a broad audience of readers in the variety of intellectual traditions included under the rubric of secretary and administration in Indonesia. Therefore, the journal aims at disseminating research on the transfer, diffusion, and adoption of secretary and administration within the context of Indonesia; the innovation and development of secretary and administration solutions for and within this context; impacts of secretary and administration on society and of society on secretary and administration; and other relevant normative, empirical, and theoretical concerns of secretary and administration development, implementation, strategy, management and policy that are distinctive to Indonesia and associated developing economies. Indonesia, when compared to most other continents remains in a precarious situation. While secretary and administration have made significant inroads into the continent over the past decade and are beginning to contribute substantively to development.
Journal of Secretary & Administration (SERASI), ISSN:2085-0700 (printed), published by Akademi Sekretari Budi Luhur. SERASI is planning to collect the contributions of the researchers in the field of secretarial science and administration in giving the solutions for facing the disruptive era. This will be the general theme underlying the articles published. This theme is taken due to many challenges appear in this era. By this, it is hoped that the research published will have significant impacts to the problems encountered in daily life.
View Journal | Current Issue | Register
1 - 3 of 3 Items